LEWISTON, Maine — Central Maine's tight-knit deaf community was hit particularly hard by last week's mass shootings.
After a gunman opened fire at a bowling alley, he next took aim at Schemengees Bar and Grille, where several victims had been competing in a cornhole tournament.
At least four of the 18 people killed Wednesday night were deaf, loved ones have said.
"Our … community is grieving deeply," said Karen Hopkins, the executive director of the Maine Educational Center for the Deaf and Hard of Hearing/Governor Baxter School for the Deaf, which has educated children in those communities and supported their families for 65 years. "We lost four of our cherished community members."
Joshua Seal, 36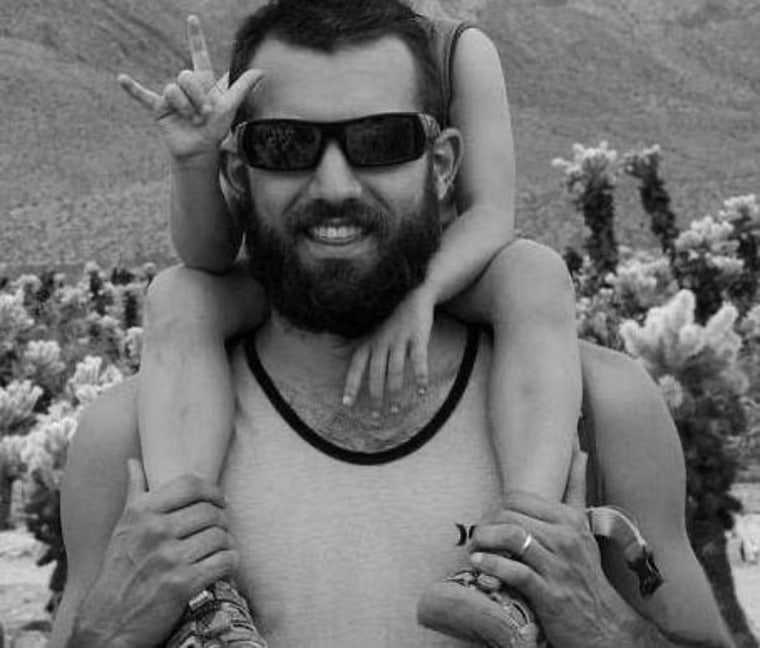 Joshua Seal.via Facebook
Joshua Seal, a well-liked American Sign Language interpreter and director of the interpreting service agency Pine Tree Society, was a "fierce advocate for their equity, accessibility and educational needs," his wife, Elizabeth Seal, said Friday.
He was also a familiar face for Maine residents during the coronavirus pandemic, often acting as the interpreter during Covid-19 briefings given by the state's Center for Disease Control and Prevention.
In his free time, Seal was an adventure-seeker and avid game player, his family said. He and his cornhole partner — who called themselves The Corny Ones — were at Schemengees to pitch corn bags in one of their favorite pastimes.
Cornhole, a game often associated with bars, picnics and tailgate parties, has been an increasingly popular activity in the deaf community, said Andrew Crovo, the founder of American Deaf Cornhole.
Cornhole tournaments act as quasi-class reunions for deaf people who grew up among others like them but might not be surrounded by as many in the community now.
"It's fun, and anyone can play. It has been a growing sport over the last 10 years," Crovo said. "If you look at the population, we're a rather small minority. We have our language in common … and a lot of us grew up in residential schools for the deaf or we went to school with other deaf students, so it's kind of like a big reunion. We can all get together."
Elizabeth Seal said she has been told her husband reacted quickly to the attack and tried to take cover.
"It seems like when the shooting happened, everybody responded very quickly," she said. "They started running for an escape, to hide. The friend told me that my husband got down and was army crawling, trying to hide under one of the cornhole boards just for some sort of protection."
Bill Brackett, 48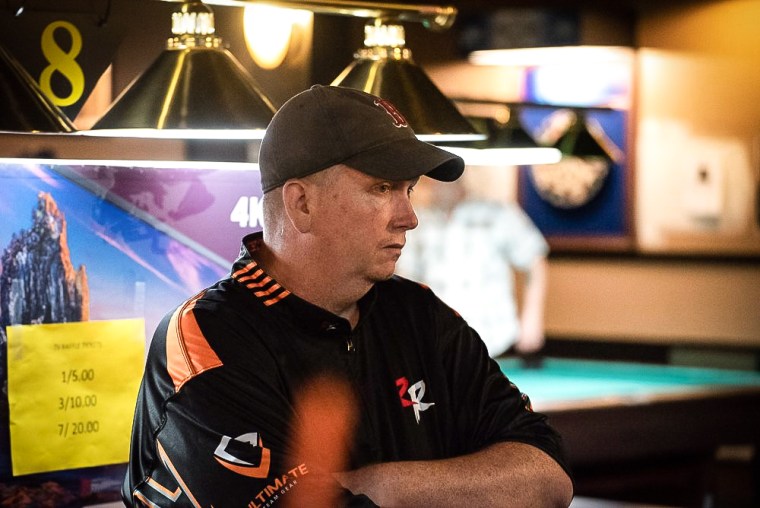 Bill Brackett.Courtesy Kelley Medelo
Kelley Medelo, Bill Brackett's niece, said her uncle was a regular at Schemengees.
"He always met with his buddies, and they would play darts and cornhole all the time, ever since I was little," she said.
Medelo said the shooting has had a "huge impact" on the deaf community.
Brackett taught her sign language after her daughter, Evelyn — who was nonverbal in early childhood — was diagnosed with autism, she said.
"I reached out to him and said: 'Hey, Uncle Billy, I need your help. I don't know how to communicate with her,'" Medelo said. "We started with just minor things, 'more,' and then 'I love you.'"
Those lessons "meant the world to me," Medelo said. "He gave me a voice for my daughter."
Now Brackett's family is focused on keeping his memory alive for his 2-year-old daughter, Sandra.
"We know how special and amazing he was for us, and we want her to know that he's just the kindest, most gentle giant of a guy," Medelo said. 
Steve Vozzella, 46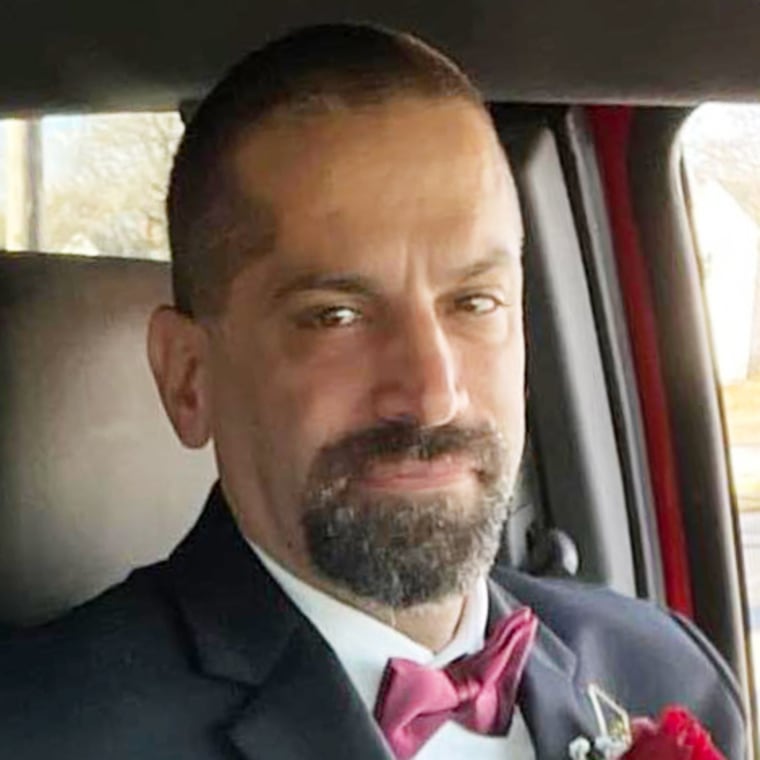 Steve Vozzella.Stephen M. Vozzella / via Facebook
Steve Vozzella needlessly had years "stolen from him," according to Brian Renfroe, the president of the National Association of Letter Carriers, Vozzella's union.
"He had much more life to live before it was stolen from him in an all-too-common senseless act of gun violence," Renfroe said in a statement Friday. "Stephen was out enjoying a game of cornhole with friends on Wednesday evening."
Bryan MacFarlane, 41
Keri Brooks, Bryan MacFarlane's sister, wrote on social media that it's "hard to believe that my baby brother is gone" and that she was "proud to have a Deaf brother, someone like me."
MacFarlane, who grew up in Maine, moved back to his home state a few months ago to be near his family and friends, relatives said in a GoFundMe campaign. He had visited his mother hours before he was killed at Schemengees, according to his family.