LISBON, Maine — Hundreds of law enforcement officers on Friday again descended on southern Maine in search of an Army reservist suspected of massacring 18 people this week in the close-knit city of Lewiston.
Officials had urged residents to stay indoors as they hunted for a man they have identified as Robert Card, 40. Card is suspected of going on a shooting rampage at a bowling alley and a bar and grille on Wednesday night.
It is highly unusual for a winding manhunt to follow a mass shooting in the U.S., according to Joseph Giacalone, a retired New York Police Department sergeant and now an adjunct professor at the John Jay College of Criminal Justice.
"These shootings usually end at the scene, whether the person ends their own life or they wait for law enforcement to do it for them," Giacalone said.
The dayslong search for Card bucks U.S. law enforcement's long track record of capturing or killing mass shooters either on the spot or after a brief pursuit.
The sprawling search includes dive teams and air searches at the Androscoggin River, near where Card's white Subaru was found, according to Michael Sauschuck, Maine's public safety chief.
Search divers headed into the water in pairs as authorities marked each area they have searched with GPS. Officials were working on slowing the river's current so it would be easier for divers using sonar technology. Low-flying helicopters were using thermal imaging to look for signs of Card.
Authorities also hunted for Card in the wooded areas near the businesses where the shootings occurred.
"We are on 24 hours, and we will be, until the suspect in this case is brought to justice," Sauschuck told reporters at a news conference Friday morning.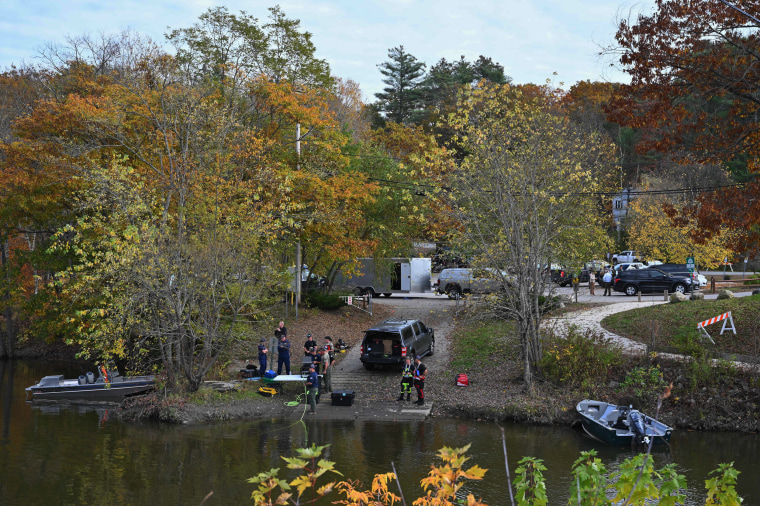 Law enforcement officials prepare to search the Androscoggin River in Lisbon Falls, Maine, on Friday.Angela Weiss / AFP – Getty Images
When asked by reporters whether the authorities have any indication that Card may have killed himself and his body might be in the river, Sauschuck said officials were exploring all possibilities.
"We clearly don't have him located at this point. We don't have him in custody, so all of those options are on the table," Sauschuck said. "We certainly don't want to wait too long because the river is a big piece of this."
Authorities are under mounting pressure to find Card. Sauschuck appeared to grow visibly frustrated when asked whether law enforcement agencies had received warnings about the suspect before the attack.
The public safety official did not directly answer the question, saying: "The reality for today is, I'm not going to talk specifically about who knew what and when. We're still actively involved in a very dynamic situation here, and we're focused on an individual who currently has eight warrants out for murder."
With Card still not located, shelter-in-place orders in effect since Wednesday for Lewiston and the neighboring communities of Auburn, Lisbon and Bowdoin were lifted Friday, according to Sauschuck. Hunting will be prohibited in the towns of Bowdoin, Lewiston, Lisbon, and Monmouth beginning Saturday morning, he added.
Authorities could benefit from unseasonably mild temperatures in the region. Lisbon Police Chief Ryan McFee told reporters Friday that "it's not cold at all" and it was "decent outside" as officers continued their search.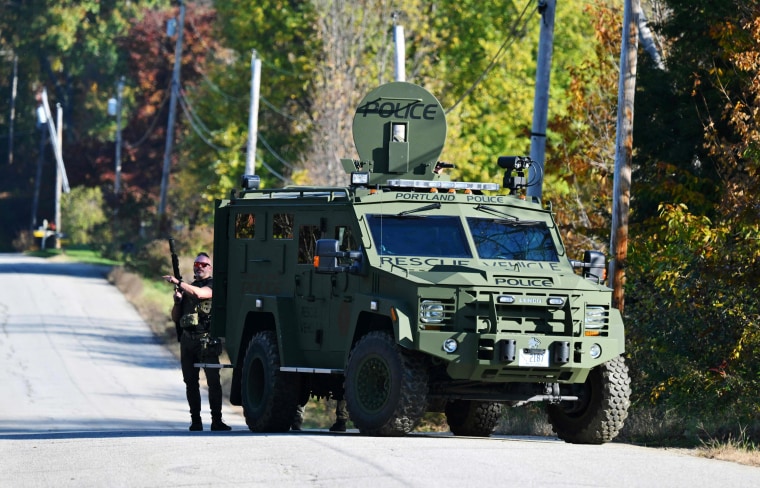 Law enforcement personnel in Monmouth, Maine, on Friday.Angela Weiss / AFP – Getty Images
In a dramatic scene Thursday night, officers swarmed a home in Bowdoin owned by Card's relatives. They yelled out for the suspect to surrender, but apparently he wasn't there.
Investigators were combing through more than 530 tips and leads that have come pouring in since the deadly shootings, which left 13 people injured, Sauschuck said.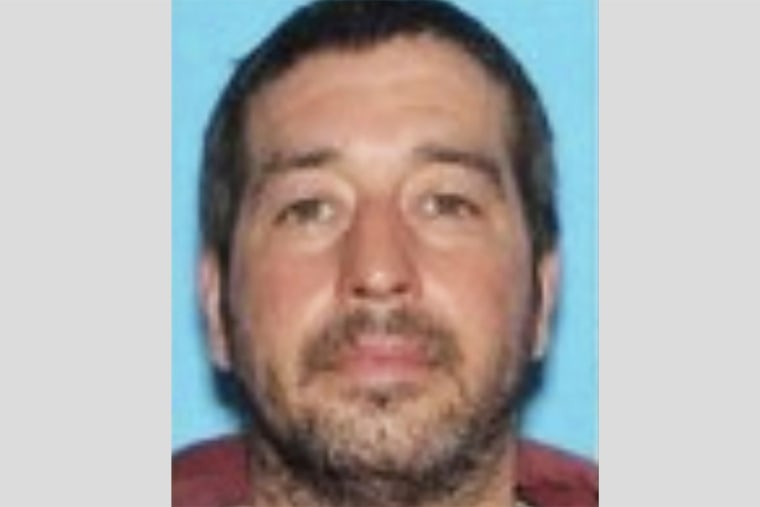 Robert Card.Lewiston Police Dept. via AP
There are still victims in critical condition, but if the death toll remains at 18, Card's killing spree would be among the deadliest in modern U.S. history. In other such attacks, the suspects were quickly arrested, killed, died by suicide or surrendered, according to data compiled by NBC News.
The Maine State Police are spearheading the hunt, working with the FBI; U.S. Marshals; the Bureau of Alcohol, Tobacco, Firearms and Explosives; and the Boston and New York City police departments.
George Solis reported from Lisbon, Daniel Arkin and David K. Li reported from New York City.