The powerful earthquake that struck Morocco late Friday, killing and injuring thousands, caused widespread damage in the popular tourist city of Marrakech and surrounding villages.
The United Nations estimates 300,000 people in the region were affected, with many sleeping outside amid concerns over aftershocks. Now, international aid groups are raising money to help those in need as the desperate search continues for survivors of Morocco's deadliest earthquake in more than six decades.
Here's how to help: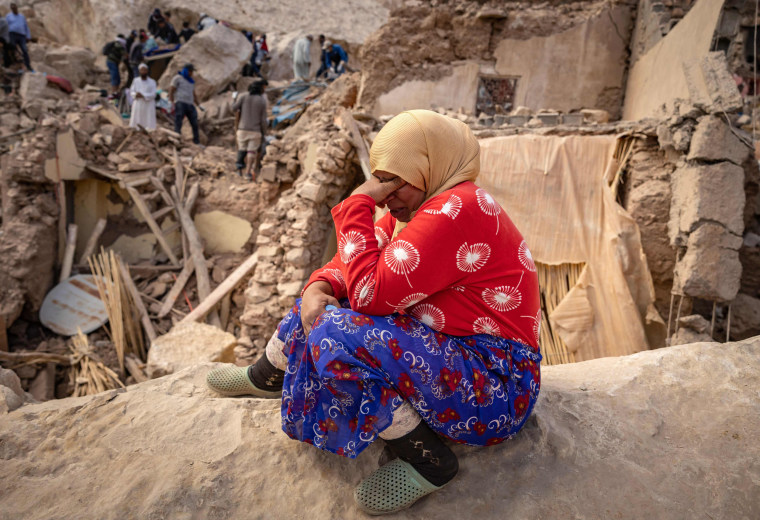 Aid to areas hit the hardest
The International Federation of Red Cross and Red Crescent Societies is coordinating with the Moroccan Red Crescent, a nongovernmental organization, to support search and rescue operations and provide "first aid, psychosocial support and helping transport the injured to hospitals."
The federation said it has disbursed more than $1.1 million from its disaster response emergency fund.
Rescuers have had trouble accessing many of the isolated communities because of the debris blocking roads. They have also been digging in the blistering heat with their hands to find survivors.
"The challenges are vast," Caroline Holt, director of disaster, climate and crises for the federation, said in a statement. "The search and rescue effort is the focus at this point — and trying to get heavy machinery into those remote areas of the Atlas Mountains to help with that is a priority."
In the wake of the catastrophe, U.N. Secretary-General António Guterres said the intergovernmental organization stands ready to assist Morocco.
UNICEF said its donations are prioritized to help displaced children and families.
Food, medical and shelter assistance
The World Central Kitchen, a nongovernmental organization founded by celebrity chef and philanthropist José Andrés, said it was on the ground in Marrakech within hours of the quake to deliver food.
"We are providing sandwiches, fruit, and water to offer immediate support and our team in Spain is on its way with multiple food trucks and kitchen equipment to begin cooking fresh meals as soon as possible," according to its website.
The Food Bank of Morocco, a nonprofit association formed in 2002 and based in Casablanca, is also seeking donations.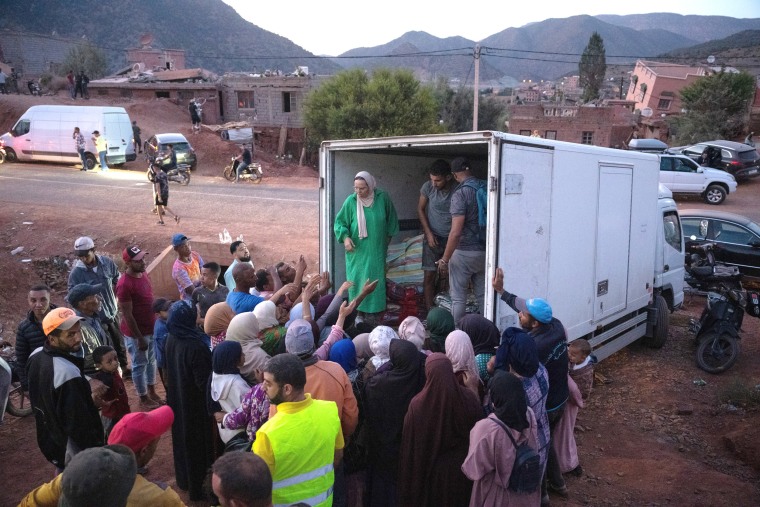 Doctors Without Borders, the nongovernmental organization that provides humanitarian medical care in disaster zones, said it has teams going to Morocco to assess how it can best help.
"Earthquake survivors often require medical care such as surgery or dialysis, which can be a challenge when local health systems are affected by a disaster," Avril Benoît, executive director of Doctors Without Borders-USA, said in a statement.
Islamic Relief, a Virginia-based nonprofit organization that provides aid, said its staff is in Morocco working in tandem with local humanitarian organizations. "Food, shelter, and health care are expected to be the most urgent needs," it said.
Verify your donation
Before giving, prospective donors should make sure their contribution is going to a verified charitable organization.
CharityWatch and Charity Navigator allow for donors to look into U.S.-based groups and learn how much of their finances are going toward charitable purposes over salaries and administrative costs.
There are similar sites such as the United Kingdom's Charity Register and Ireland's Charities Regulator to vet international groups.
Meanwhile, those who suspect a U.S. organization may be misrepresenting its activities can report it to the Justice Department's National Center for Disaster Fraud.