The search for a man suspected of fatally shooting a Maryland judge continued Monday, with officials saying they don't believe he is in the area where his SUV was found abandoned. 
Pedro Argote, 49, was named as the suspect in the fatal shooting of Washington County Circuit Judge Andrew Wilkinson, who was shot hours after he gave Argote's estranged wife custody of their four minor children. The Washington County Sheriff's Office described the shooting as a "targeted" attack.
Over the weekend, officials announced a $10,000 reward for information leading to an arrest. The U.S. Marshals Service said Argote has ties to multiple locations, including Brooklyn and Long Island in New York, Tampa and Clearwater in Florida, Columbus in Indiana and other cities in North Carolina. 
The sheriff's office has described Argote as armed and dangerous and warned members of the public not to approach him and to call 911 if they see him.
His silver Mercedes was found Saturday in Williamsport, Maryland, near the West Virginia border; it wasn't clear how long the SUV had been there. It was found in woods less than 10 miles from the shooting scene in Hagerstown.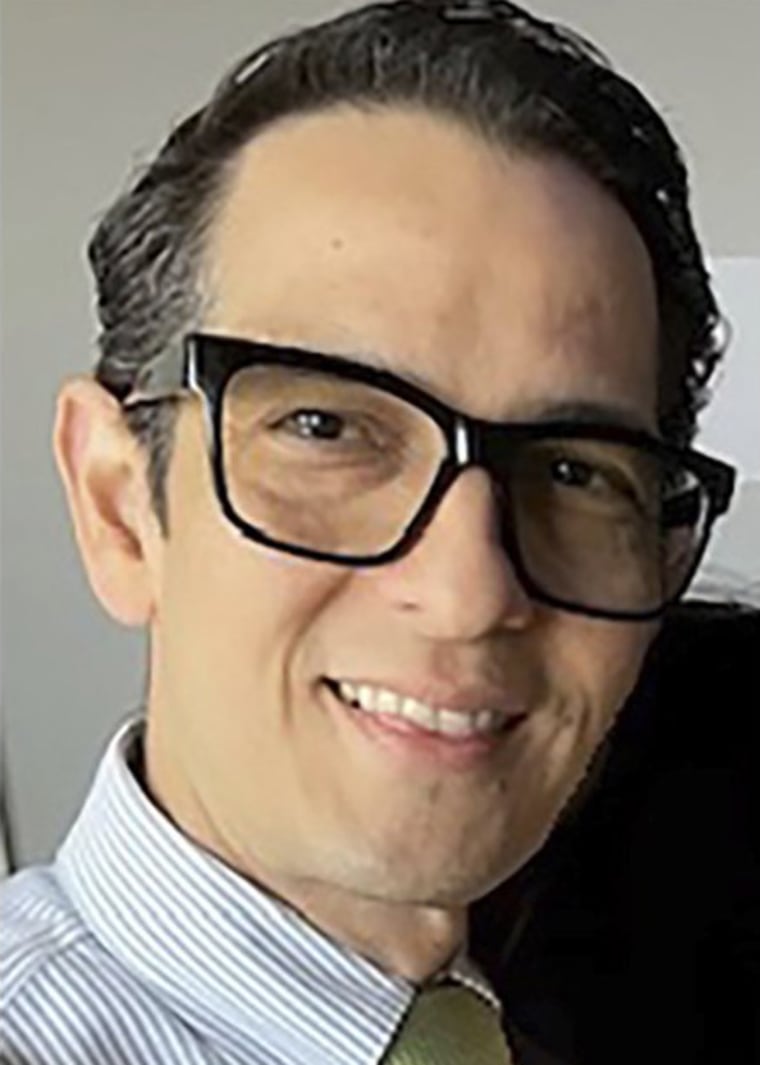 Pedro Argote.Washington County, Md., Sheriff's Office via AP
The sheriff's office said Sunday that it concluded a search in the Williamsport area and that "no further information indicates that Argote is still in the immediate area."
Wilkinson was shot the day he awarded Argote's estranged wife a "partial judgment of absolute divorce" that granted her custody of their four children, denied Argote visitation and ordered him to pay child support. Last year, Argote's wife filed a domestic violence petition, which was dismissed two weeks later. 
Asked Saturday about law enforcement contacts with the family, Sheriff Brian K. Albert said that deputies had responded to "verbal domestics," or people arguing loudly, at the family residence in recent years but that they never fielded claims of physical violence as far as he knew.
Brett Wilson, the administrative judge with the county circuit court, remembered Wilkinson as an upstanding judge and member of the community.
"He acted with dignity at all times. He always made decisions based on intellect and honesty," he said in an interview that aired Monday on NBC's "TODAY" show.
Anyone with information about Argote's location is urged to contact the Washington County Sheriff's Office at 240-313-2170 or the U.S. Marshals Service at 1-877-WANTED2.