The hospitalization of a teenage girl in Iran after an incident on public transport has fueled a new wave of outrage and accusations against the country's morality police one year after unrest swept the country.
Armita Geravand, 16, suffered a "severe physical assault" at the hands of government agents Sunday for allegedly violating the country's strict Islamic dress code, according to a prominent Kurdish rights group.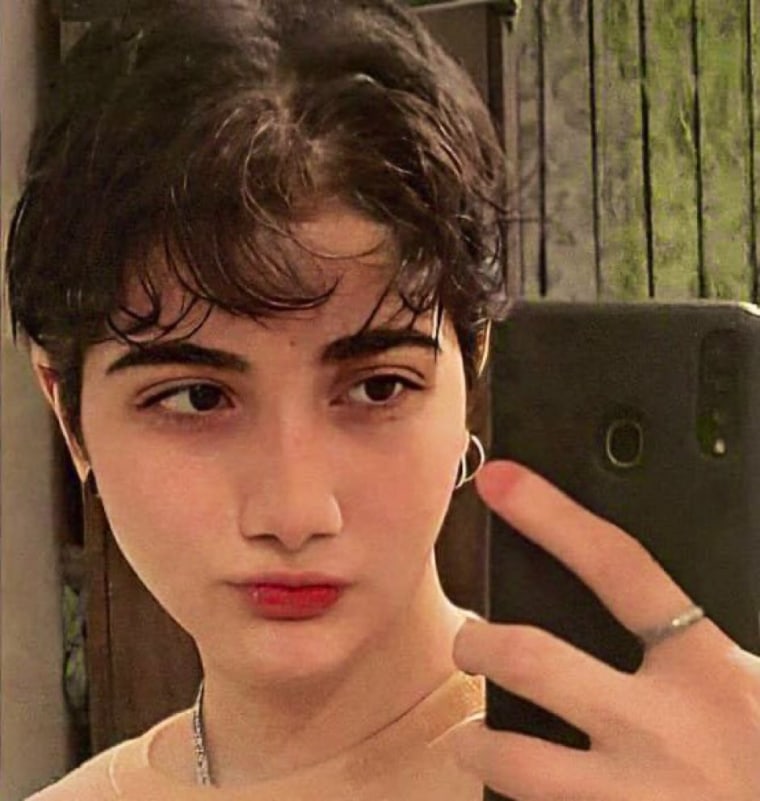 The case has been shared widely across social media, drawing comparisons to that of Mahsa Amini, a 22-year-old Kurdish woman whose death in a hospital last year after being detained by the morality police sparked a wave of mass protests.
Speaking to state-run media, authorities have denied the allegations of any physical altercation and say Geravand fainted after a drop in blood pressure.
State-run media has published what it says is security footage from the Tehran subway station, but not of what happened inside the car — leaving much unclear as anger builds.
Tehran dismissed growing global outrage Thursday, accusing Western countries of "insincere concern."
What we know
Video appearing to show a girl with short black hair that is uncovered entering a train, then subsequently being dragged out unconscious onto the platform, was broadcast by state-run news agencies.
NBC News cannot verify the authenticity of the footage, which is grainy, has been edited and does not show what might have caused the girl to collapse inside the train.
Hengaw, an Iranian Kurdish rights group based in Norway, said in a blog post Tuesday that the 16-year-old was assaulted by officers enforcing the mandatory hijab. The organization alleged she fell into a coma Sunday.
The group posted a photo on social media Tuesday that it said showed Geravand in bed at an air force hospital's intensive care unit. It said authorities had imposed strict security measures around the hospital and her family.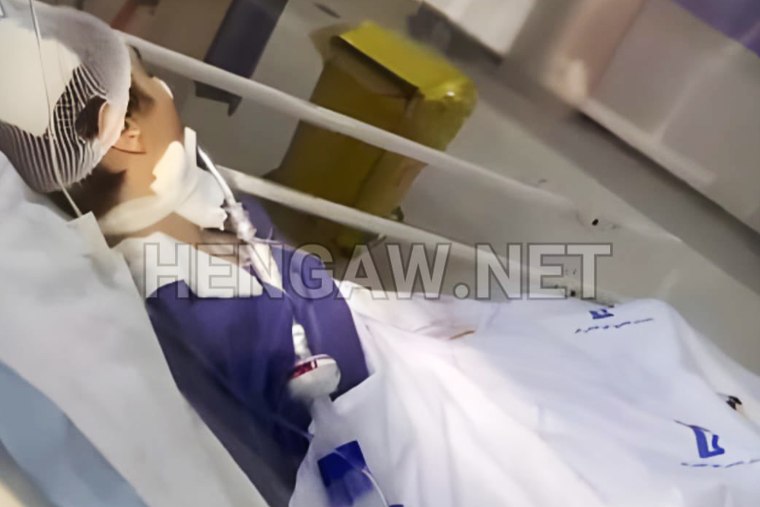 Reuters, citing two unnamed prominent rights activists inside Iran, reported that security forces were heavily involved around the hospital.
NBC News has not verified that reporting.
Authorities have pushed back publicly.
The head of the Tehran Metro, Masoud Dorosti, told local media that a girl was undergoing treatment in a Tehran hospital after an incident on the subway. But he said that the security footage suggested she had fallen to the ground after a drop in blood pressure, with no sign of an altercation.
A couple identified as Geravand's parents echoed that version in a video posted online by the state-run news agency IRNA. They said the girl experienced a drop in blood pressure, fainted and hit her head.
IRNA also published what it said were interviews with two girls — identified by their first names and as classmates of Geravand who were with her on the day — who also said she had fallen and hit her head without being pushed.
Human rights groups have frequently accused Iranian authorities of forcing families or friends of those involved in such incidents to deliver statements under duress.
"Girls are subjected to violence on the streets, and then their families are compelled to protect the government responsible for that violence," said Hadi Ghaemi, executive director of the Center for Human Rights in Iran, an organization based in New York.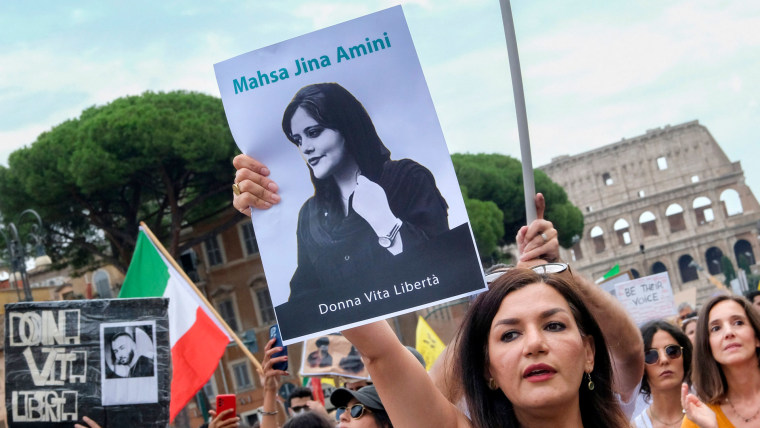 How the death of Mahsa Amini changed Iran one year later
Global outrage
The alleged attack on Geravand has drawn international condemnation. 
The United States was "shocked and concerned about reports that Iran's so-called morality police have assaulted 16-year-old Armita Geravand," Abram Paley, deputy special envoy for Iran, said Wednesday on X, the platform formerly known as Twitter.
"We are following news of her condition," he said, adding that reports that a journalist was arrested "while investigating this assault is also unacceptable and an affront to journalistic freedoms."
In another post on X, German Foreign Minister Annalena Baerbock said in part: "Once again a young woman in #Iran is fighting for her life. Just because she showed her hair on the subway. It's unbearable."
Iranian American journalist and activist Masih Alinejad said on X that she was heartbroken and posted photos appearing to show the girl with a breathing tube in her mouth.
And many on social media have pointed to the absence of published CCTV footage from inside the train. "Refusing to publish the footage only increases doubts about the official narrative," the Oslo-based organization Iran Human Rights said in a statement.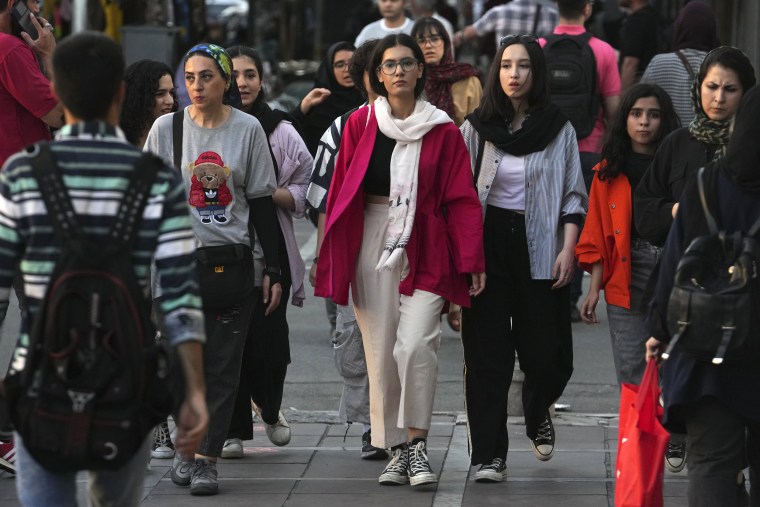 Responding to the outcry, the Iranian Foreign Ministry accused the U.S., Britain and Germany of "insincere concern."
"Instead of interventionist and biased remarks and expressing insincere concern over Iranian women and girls, you'd better be concerned about U.S., German and UK healthcare personnel, patients and tackle their situation," spokesperson Nasser Kanaani said on X.
The case carries unmistakable echoes of Amini, whose death sparked a nationwide protest movement that rocked the Islamic Republic.
In the year since, authorities have largely quelled the protests and launched an intense effort to strictly enforce the Islamic dress code.
But many women now choose to walk the streets without a headscarf, defying the state.
There is ongoing disquiet about the country's ailing economy, as well as its rigid prohibitions against social freedoms, which drove the protest movement calling for greater gender equality.